National CSA Directory March 3, 2019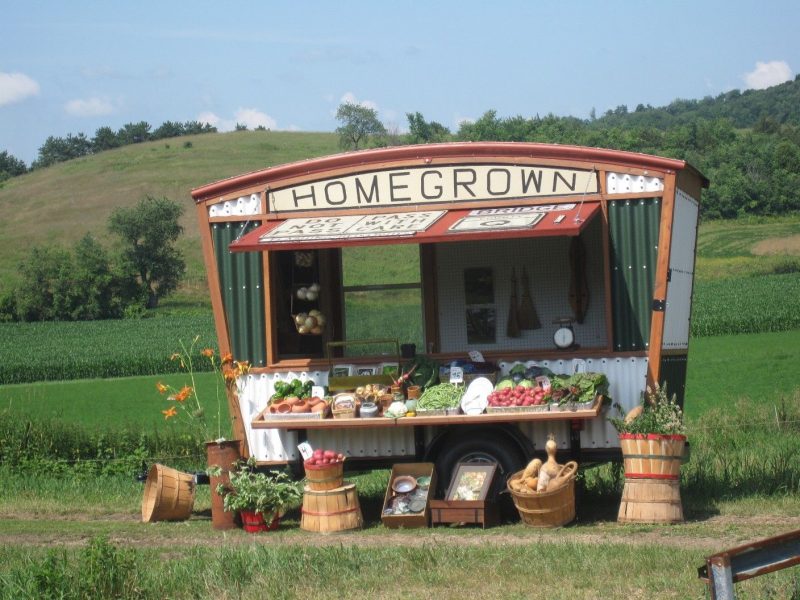 Why a Roadside Vegetable stand?
First and foremost reason to shop at roadside vegetable stands is better pricing. Second growers meet consumers and have a chance to get feedback about their product, such as: Are my prices competitive? Is the quality as good as elsewhere? How long will your stand be open? and so on.
Some Ideas
Your roadside stand can be as simple as you want, or as sophisticated. Many growers have started with just a folding table and an inexpensive pop-up canopy. Together with a few well-placed signs to alert passersby well in advance. You'll find free plans for a roadside stand available from several sources online by doing a web search for "roadside stand plans."
A recent survey of roadside stand customers found that quality and freshness were the main reason for buying at the stands. Price ranked below convenience and friendliness! The importance of quality, freshness, and friendliness is clear when you shop at stands an average of once a week.
Customers Enjoy Buying Directly from the Producer
Buyers love to have a relationship with those who are connected to their work—they long to know the farmer, gardener, grower, etc. Buyers take pleasure in meeting owners of a roadside vegetable stand, people in charge of a business and who take pride in their work.